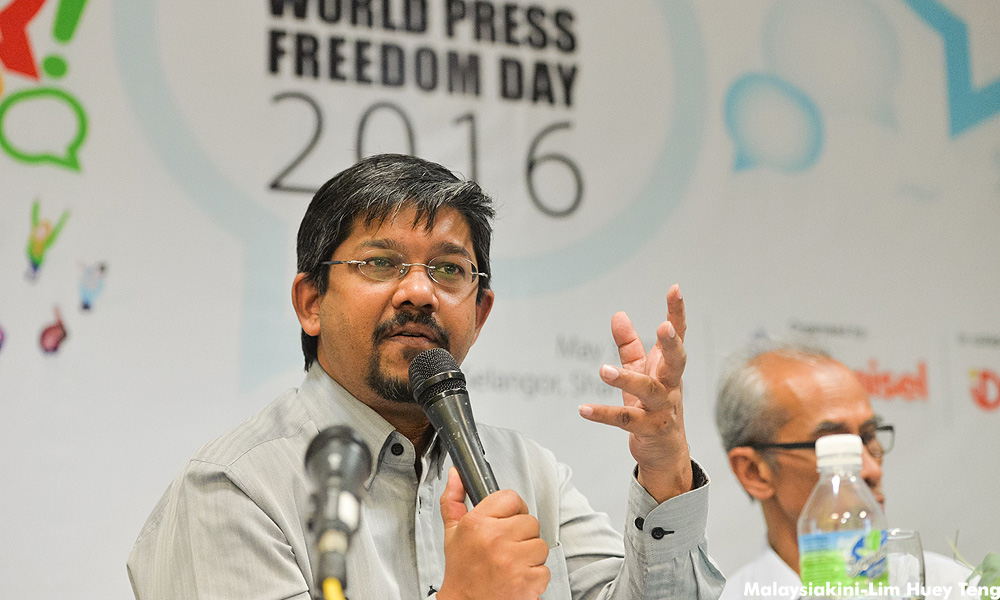 The charges brought against the executives of the Malaysiakini group highlights the need for the Communications and Multimedia Act 1998 (CMA) to be reformed, said human rights group Article 19.
"The charges against Malaysiakini underscore why the vague and sweeping CMA needs urgent reform.
"The increasing use of this law to target independent media and any online criticism of the government is seriously concerning, and also a clear violation of international human rights law on freedom of expression," said Article 19 director of programmes David Diaz-Jogeix.
On Monday,
Malaysiakini
chief executive officer Premesh Chandran, who was on sabbatical in the UK, was
charged
under Section 244(1) of the CMA following his return.
Gan was
charged
under the same section on November 18, 2016 while KiniTV Sdn Bhd, a subsidiary of Malaysiakini, was charged under Section 233(1)(a) for improper use of netwrok facilities or services.
The charge was over KiniTV's video of a press conference featuring former Batu Kawan Umno vice chief Khairuddin Abu Hassan who has criticised attorney-general Mohamed Apandi Ali for clearing Prime Minister Najib Abdul Razak over the 1MDB scandal.
"Article 19 has called for comprehensive reforms to the CMA, in particular for the frequently invoked Section 233(1)(a) to more narrowly and precisely define what constitutes 'improper use of network facilities or services'.
"The use of this provision in conjunction with Section 244(1) to target an independent online news portal is a worrying development, and will likely have a chilling effect on media and other independent voices in Malaysia," he said.
He also called on the authorities to drop the charges against Gan, Premesh and KinITV.
Diaz-Jogeix said the latest charges follow Prime Minister Najib Abdul Razak's recent claim that Malaysia's press freedom was "thriving".
"However, since 2015 the Malaysian government has arrested, investigated and charged media personnel, whistleblowers, opposition politicians, artists, students, civil society and social media users for voicing their concerns over the 1MDB scandal.
"In addition to the CMA, they have also relied upon the Sedition Act 1948, the Official Secrets Act 1972, the Penal Code and the Security Offences (Special Measures) Act 2012 (Sosma)," he said.- Mkini